Welcome to TV Jobs . Net

Finding a Job in Television is easy and fast with TV Jobs.

Our powerful search feature reaches across the entire internet into hundreds of sites and extracts only those jobs meeting your search criteria. Sources include other job websites, trade associations & publications, newspapers, and direct feeds from employers.

Save time and see more jobs. All free. At TV JOBS . NET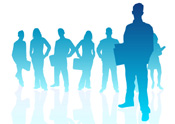 Job Listings in your Zip Code.
Position
Location
Marketing Associate
Sinclair Broadcast Group
Flint, MI
News - Reporter/Multi-Media Journalist - KEYC
Gray Television
Mankato, MN
News - News Producer - WDAM
Gray Television
Moselle, MS
COMMUNICATIONS DIRECTOR
Minuteman High School
Lexington, MA
Partner Manager, Stadia
Google
San Francisco, CA
VP-NEWS
Wapa TV
Guaynabo, PR
Marketing Consultant
Sinclair Broadcast Group
Springfield, OR
Digital Operations
Wapa TV
Guaynabo, PR
AV Technical Specialist
Ricoh
Providence, RI
Senior Software Engineer
Netflix
Los Gatos, CA
TV Development Intern
Legendary Entertainment
Burbank, CA
Digital Managing Editor
Forum Communications
Fargo, ND
TV Production Intern
Legendary Entertainment
Burbank, CA
Tier 2 Field Tech
Right Platforms LLC
Honolulu, HI
Service Staff IV
Temple University
Philadelphia, PA
News - Weekend Morning Anchor/MMJ - KCBD
Gray Television
Lubbock, TX
jobs by




Page 1 of 1934
30929 job(s) found.