Welcome to TV Jobs . Net

Finding a Job in Television is easy and fast with TV Jobs.

Our powerful search feature reaches across the entire internet into hundreds of sites and extracts only those jobs meeting your search criteria. Sources include other job websites, trade associations & publications, newspapers, and direct feeds from employers.

Save time and see more jobs. All free. At TV JOBS . NET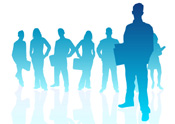 Job Listings in your Zip Code.
Position
Location
Director / Senior Director of Product Management
Blinkx
San Francisco, CA
Satellite Installation Technician
AEI Dish
Viroqua, WI
Residence Hall Director
Buena Vista University
Storm Lake, IA
Director, Product Innovation
Samsung Electronics America, Inc.
San Jose, CA
Art Director
APMEX
Oklahoma City, OK
Director of Sales - Southeast Asia Pacific
Clear-Com
Alameda, CA
Host/Hostess Part Time
Henning's Market
Harleysville, PA
Production Assistant (PT)
Gannett Co., Inc.
Washington, DC
Director of TV Strategy
Videology
New York, NY
Production Assistant/Intern
Shmoop
Mountain View, CA
Gallery Host
Hyatt Place Pittsburgh North Shore
Pittsburgh, PA
Need TV mounting
Ashburn, VA
Need a Home Theater Specialist for TV Mounting
Ashburn, VA
Director of Inbound Call Management and Analytics
Haas and Riley Analytics Executive Search
Fairfax, VA
Principal Network Design Engineer (OpenStack)
Rovi Corporation
Santa Clara, CA
Director of Accounting
The Switch, Beers Enterprises, Inc.
Osterville, MA
jobs by




Page 1 of 959
15341 job(s) found.