Welcome to TV Jobs . Net

Finding a Job in Television is easy and fast with TV Jobs.

Our powerful search feature reaches across the entire internet into hundreds of sites and extracts only those jobs meeting your search criteria. Sources include other job websites, trade associations & publications, newspapers, and direct feeds from employers.

Save time and see more jobs. All free. At TV JOBS . NET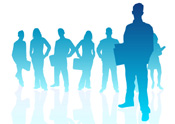 Job Listings in your Zip Code.
Position
Location
Sr. Software Engineer, Front End - Baseball Data Team
MLB Advanced Media
New York, NY
CDL-A Company Drivers - OTR Flatbed Driver
Boyd Bros.
Leesburg, VA
Company Drivers - OTR Flatbed Driver
Boyd Bros.
Raleigh, NC
CDL-A Company Driver - Midwest Regional Flatbed Driver
Boyd Bros.
Chicago, IL
Lead Cloud Engineer
Sling Media
Foster City, CA
TEAM Drivers-Class A CDL
Benore Logistic Systems, Inc.
Erie, MI
OTR Truck Driver .50 cents a mile
Mile Hi Specialty Foods
Denver, CO
Satellite Installation Technician
AEI Dish
Neillsville, WI
Cable TV Installer Technician
Tak Communications
Denver, CO
Line Cook/Prep Cook
McCoy's @ Thunderbowl
Council Bluffs, IA
Appliance Technician
Doyon's Tv & Appliance
Reading, MA
Consumer Sales and Client Support Specialist
Leading Business Service Industries (LBSI)
Pensacola, FL
Sales and Electronics Systems Designer (AV / Home Automation Systems)
DeVance Electronic Lifestyle
Dallas, TX
Licensed Life Insurance Agent
Lincoln Heritage Life Insurance Company
IN
Senior Software Engineer - Full Stack
Burst.com: Mobile video platform for media companies to crowdsource fan videos for live TV
Boston, MA
Senior IT Auditor
TDS
Chicago, IL
jobs by




Page 1 of 1682
26899 job(s) found.