Welcome to TV Jobs . Net

Finding a Job in Television is easy and fast with TV Jobs.

Our powerful search feature reaches across the entire internet into hundreds of sites and extracts only those jobs meeting your search criteria. Sources include other job websites, trade associations & publications, newspapers, and direct feeds from employers.

Save time and see more jobs. All free. At TV JOBS . NET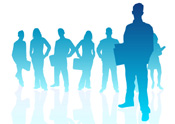 Job Listings in your Zip Code.
Position
Location
Director of Communications
Nebula Careers
TOAST! General Manager in Training (All locations)
Charleston Hospitality Group
Charleston, SC
Installation Service Technicians (Permanent hire/Entry Level) Start 6/12
MasTec Advanced Technologies
Brazil, IN
Computer and Multimedia Technician
Tennessee Board of Regents
Morristown, TN
UI Designer
Nebula Careers
Entry Level Field Service Technician
MasTec Advanced Technologies
Great Neck, NY
Film Studio Manager
4 Corner Studios Inc.
Chamblee, GA
Lead Motion Graphics Designer
Nebula Careers
HOTEL HOST (GUEST SERVICE AGENT)
Hyatt Place Detroit/Utica
Utica, MI
Carpenter
Argo Building Co
Birmingham, AL
Specialty Mover/Helper (Entry-Level)
MSS, Inc.
Montgomeryville, PA
Account Executive, Spectrum Community Solutions
Spectrum
Austin, TX
Turndown Room Attendant
1000 Islands Harbor Hotel
Clayton, NY
AT&T Wireless Retail Sales Representative - Hutto
Cellular World-AT&T Authorized Retailer
Hutto, TX
AT&T Wireless Retail Sales Associate - North Preston
Cellular World-AT&T Authorized Retailer
Plano, TX
Full-Time Paramedic
Patriot EMS
Houston, TX
jobs by




Page 1 of 1468
23484 job(s) found.