Welcome to TV Jobs . Net

Finding a Job in Television is easy and fast with TV Jobs.

Our powerful search feature reaches across the entire internet into hundreds of sites and extracts only those jobs meeting your search criteria. Sources include other job websites, trade associations & publications, newspapers, and direct feeds from employers.

Save time and see more jobs. All free. At TV JOBS . NET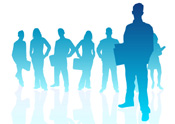 Job Listings in your Zip Code.
Position
Location
Politics & News Production Intern for Bold TV
Bold TV
New York, NY
Video Editor / Photographer
TEGNA
Phoenix, AZ
DreamWorks TV - Assistant Production Accountant
NBCUniversal
Glendale, CA
Apprentice Audio/Visual/Integration technician
Public Media Engineering LLC
Chicago, IL
Production Assistant FT
KSTP-TV, LLC
Saint Paul, MN
DreamWorks TV - Administrative Assistant
NBCUniversal
Glendale, CA
A/P Processor
Oakwood Worldwide
Phoenix, AZ
Editorial Assistant, Celebrity and Entertainment
POPSUGAR
New York, NY
News Producer
KSTP-TV, LLC
Saint Paul, MN
WFTX News Producer
The E.W. Scripps Company
Fort Myers, FL
Banquet / Event Set-Ups
DENVER COUNTRY CLUB
Denver, CO
Junior Engineer-Full Time
Marriott International, Inc
Los Angeles, CA
Concept Artist
Christian Broadcasting Network
Virginia Beach, VA
DreamWorks TV Music Intern - Fall 2018
NBCUniversal
Glendale, CA
Technical Support Representative
Greenlots
Los Angeles, CA
News Photojournalist
KSTP-TV, LLC
Saint Paul, MN
jobs by




Page 1 of 1413
22584 job(s) found.