Welcome to TV Jobs . Net

Finding a Job in Television is easy and fast with TV Jobs.

Our powerful search feature reaches across the entire internet into hundreds of sites and extracts only those jobs meeting your search criteria. Sources include other job websites, trade associations & publications, newspapers, and direct feeds from employers.

Save time and see more jobs. All free. At TV JOBS . NET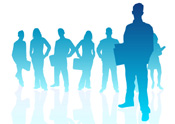 Job Listings in your Zip Code.
Position
Location
Production Assistant
Hearst Television Inc.
Albuquerque, NM
Security Assistant / Visitor's Center / Orlando, FL
Lockheed Martin
Orlando, FL
Business Intern
Advantage Cable Services, Inc.
Arlington, TX
Field Technician
Realm Technologies LLC
Middletown, PA
Mental Health Counselor
TaraVista Behavioral Health
Devens, MA
Direct Care Provider
CinciCares Home Care
Cincinnati, OH
Traffic Anchor/Editor
iHeartMedia, Inc.
Rockville, MD
Market Research Analyst, Film
NRG- A Stagwell Company
Los Angeles, CA
Associate Program Manager, Marketing Communications
Liberty Mutual
Dover, NH
Work-at-Home Customer Service Representative
DISH Network
Harlingen, TX
Photographer
Hearst Television Inc.
Salinas, CA
Photographer
Hearst Television Inc.
Kansas City, MO
Photographer
Hearst Television Inc.
Greenville, SC
Integrated Digital Specialist
Nexstar Broadcasting
Ghent, WV
Inventory Specialist
DISH Network
Cleveland, GA
Inventory Specialist - Part-Time
DISH Network
Loveland, CO
jobs by




Page 1 of 1329
21257 job(s) found.