Welcome to TV Jobs . Net

Finding a Job in Television is easy and fast with TV Jobs.

Our powerful search feature reaches across the entire internet into hundreds of sites and extracts only those jobs meeting your search criteria. Sources include other job websites, trade associations & publications, newspapers, and direct feeds from employers.

Save time and see more jobs. All free. At TV JOBS . NET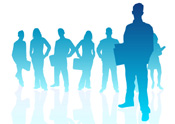 Job Listings in your Zip Code.
Position
Location
Urdu - English Freelance Subtitle Translator
IYUNO Media Group
Burbank, CA
Marketing Coordinator
Bandai America
El Segundo, CA
Director
Sinclair Broadcast Group
Amarillo, TX
Camera Operator
Hearst Television Inc.
Des Moines, IA
Associate Producer
LaneTerralever
Phoenix, AZ
Multiplatform Dig Assistant
Cox Media Group
Associate, Demand Operations
Walmart eCommerce
Hawthorne, CA
News Reporter
Sinclair Broadcast Group
Flint, MI
Shipping & Receiving Coordinator I -Bothell
Panasonic Avionics
Bothell, WA
FT Gallery Host
Hyatt Place
Columbus, OH
Cable Technician
RGC Communications
Lorton, VA
Legal Operations Coordinator, Privacy
Netflix
Los Gatos, CA
Senior Business Solutions Analyst
Adobe
San Jose, CA
Workforce Management Specialist- Call Center
DISH Network
Roseland, NJ
College Associate
Fox News Channel
New York, NY
Project Manager
NX UTILITIES
Shreveport, LA
jobs by




Page 1 of 1446
23133 job(s) found.