Welcome to TV Jobs . Net

Finding a Job in Television is easy and fast with TV Jobs.

Our powerful search feature reaches across the entire internet into hundreds of sites and extracts only those jobs meeting your search criteria. Sources include other job websites, trade associations & publications, newspapers, and direct feeds from employers.

Save time and see more jobs. All free. At TV JOBS . NET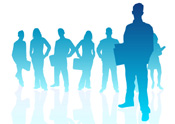 Job Listings in your Zip Code.
Position
Location
Owner Operator Truck Driver - Class A CDL
Southern Refrigerated Transport
Hudson, OH
Software Engineer ASP.NET/IIS/Azure
ACME AtronOmatic, LLC
Portland, OR
Home-Based Satellite TV Technician/Installer
DISH
Edenton, NC
OTR Driver - Less than 1 year experience
Witte Bros Exchange, Inc
Quincy, MI
Satellite Installation Technician
Satellites Unlimited Inc.
FL
Satellite TV Installer/Technician
MasTec Advanced Technologies
Washington, DC
Sales Representative
SPi Global
Madison, WI
Sr. Systems Engineer
Velocify
El Segundo, CA
Database Administrator/Engineer
ADB
Des Moines, IA
Sr. Software Engineer
MLB Advanced Media
New York, NY
Senior PHP Engineer
Beachfront Media
Ormond Beach, FL
Senior Java / J2EE Developer
Beachfront Media
Ormond Beach, FL
Twin Peaks Restaurant Manager- S. Fort Worth
Twin Peaks Restaurants
Fort Worth, TX
Manager, Social (NYC, Social Media, Paid Media Buying)
Catalyst Search Marketing
New York, NY
Physical Therapist
Asian Network Pacific Home Care & Hospice
Oakland, CA
Lovington, NM – Satellite TV Technician
Southern Star, Inc.
Lovington, NM
jobs by




Page 1 of 1503
24032 job(s) found.