Welcome to TV Jobs . Net

Finding a Job in Television is easy and fast with TV Jobs.

Our powerful search feature reaches across the entire internet into hundreds of sites and extracts only those jobs meeting your search criteria. Sources include other job websites, trade associations & publications, newspapers, and direct feeds from employers.

Save time and see more jobs. All free. At TV JOBS . NET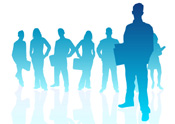 Job Listings in your Zip Code.
Position
Location
Licensed Hair Stylist, Great Pay & Flexible Hours At Sport Clips Paramus
Sport Clips
Paramus, NJ
Electrician/System Technicians
MasTec Advanced Technologies
Hartford, CT
Satellite Installation Technician
WeConnect
Bloomer, WI
Sr. Manager, Engineering and QA
VOXX Accessories Corporation
Indianapolis, IN
Salon Manager
Sport Clips
West Caldwell, NJ
Director of Marketing Operations
Software AG
Reston, VA
Inside Sales Executive
Software AG
Reston, VA
Sales Development Representative
Software AG
Reston, VA
Manager, Inside Sales
Software AG
Reston, VA
Salon Management / Hair Stylist
Sport Clips
Northvale, NJ
Satellite Installation Technicians
MasTec Advanced Technologies
Greenville, SC
Satellite TV Installer/Technician
Digital Reception Services
Sarasota, FL
Massage Therapist
Synergy
Raleigh, NC
Life Insurance Sales Agent
Lincoln Heritage Life Insurance Company
Richmond, VA
OTR CDL-A Company Truck Driver - Flatbed
Mid Seven Transportation
Pleasant Prairie, WI
Product Marketing Manager
Envision Corporate
Vienna, VA
jobs by




Page 1 of 1277
20421 job(s) found.