Welcome to TV Jobs . Net

Finding a Job in Television is easy and fast with TV Jobs.

Our powerful search feature reaches across the entire internet into hundreds of sites and extracts only those jobs meeting your search criteria. Sources include other job websites, trade associations & publications, newspapers, and direct feeds from employers.

Save time and see more jobs. All free. At TV JOBS . NET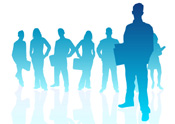 Job Listings in your Zip Code.
Position
Location
Video Producer
Conductor
New York, NY
Data Clerk
Walts TV
Tempe, AZ
Entry Level Coordinator, Digital Ad Operations (Temp)
Viant
Irvine, CA
Traffic Producer - Reporter - Assignment Editor
iHeartMedia, Inc.
Miramar, FL
Audio Video Automation and Network Integrator
Audio EnVision LLC
Mesa, AZ
310 - Multimedia Specialist
Forest Preserve District of DuPage County RP089
Wheaton, IL
QC/QA Tester for Film/TV content - audio, video, subtitles
Blu.
Burbank, CA
Help Wanted
Amit soods dds
Jackson Heights, NY
RF Cell Site Technician I
Nsight
Town of Niagara, NY
Security Guard 1
Middle Tennessee Mental Health Institute (MTMHI)
Nashville, TN
Writer
Ascend Learning
New York, NY
Talent and D&I Administrator (Fixed Term
Warner Bros Careers
Burbank, CA
Voice Over Recording/Acting Talent
Gragg Advertising
Kansas City, MO
Multimedia Specialist - Graphic Designer
Merced County Association of Governments (MCAG)
Merced, CA
Event Decorator Set Up Team Members
Wow-Factors
Indianapolis, IN
Social Media Manager
VAZZO Creative
Joplin, MO
jobs by




Page 1 of 1514
24208 job(s) found.