Welcome to TV Jobs . Net

Finding a Job in Television is easy and fast with TV Jobs.

Our powerful search feature reaches across the entire internet into hundreds of sites and extracts only those jobs meeting your search criteria. Sources include other job websites, trade associations & publications, newspapers, and direct feeds from employers.

Save time and see more jobs. All free. At TV JOBS . NET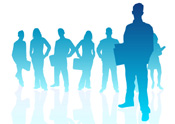 Job Listings in your Zip Code.
Position
Location
Technician, Studio
Tribune Media Company
Salt Lake City, UT
Production Intern
Impact Theory
Beverly Hills, CA
Assistant/Junior Publicist
Serge Public Relations
New York, NY
Promotions Assistant
Radio One
Houston, TX
Marketing & Communications DPW AmeriCorps VISTA Marketing & Communications
Baltimore City Department of Public Works
Baltimore, MD
BAR BACK
Heros Sports Bar and Grill
Posen, IL
Inventory Specialist
MR Direct
Toledo, OH
Produce A Youtube Series (Actors needed)
lDoG Productions
Kansas City, MO
Aspiring Software Developer
Tightrope Media Systems
Minneapolis, MN
Editor
LBI Media, Inc.
Burbank, CA
Drivers and Helpers
Bannister Moving & Storage
Phoenix, AZ
Technical Director
Spotlight Events
Eagle, ID
Sales, Entry level, Trainee
Toner Cable Equipment Inc
Horsham, PA
Fleet Drivers and Owner Operators***APPLY NOW
Freedom Transport
Columbia, SC
News Photographer - WPTV
The E.W. Scripps Company
West Palm Beach, FL
Enterprise Technical Support Specialist I - Spectrum Enterprise
Spectrum
Austin, TX
jobs by




Page 1 of 1557
24898 job(s) found.